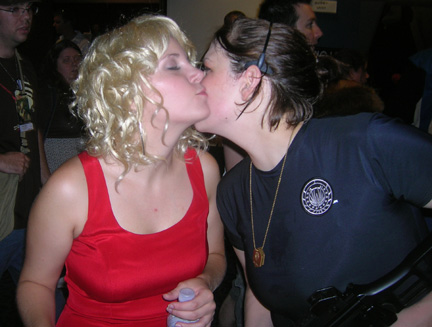 Ah, the joy between two bros.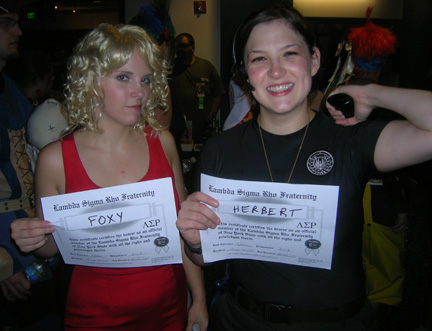 Brothers Foxy and Herbert go above and beyond!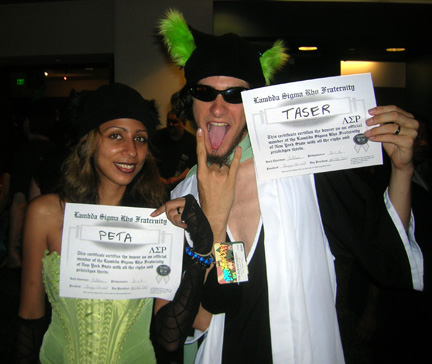 Brothers Peta and Taser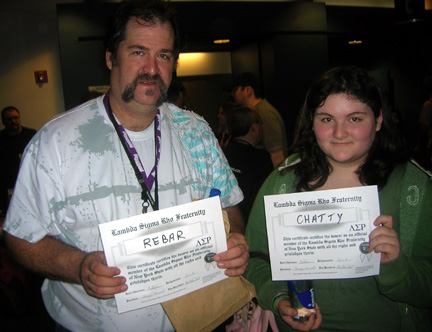 Brothers Rebar and Chatty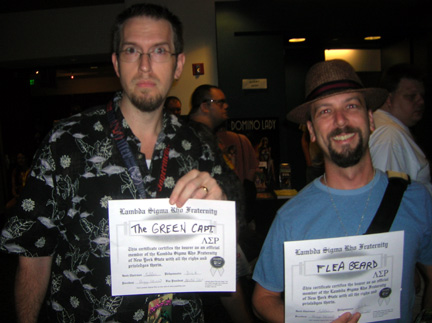 Brothers The Green Captain and Flea Beard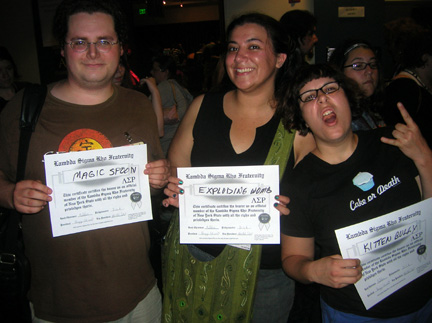 Brothers Magic Spoon, Exploding Womb and Kitten Bully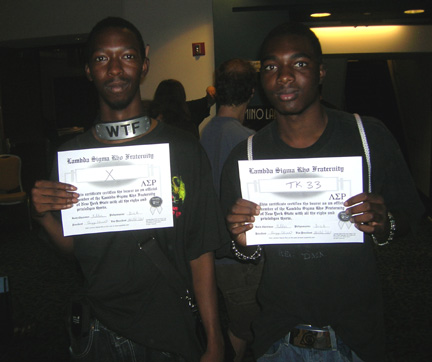 Brothers X and TK 33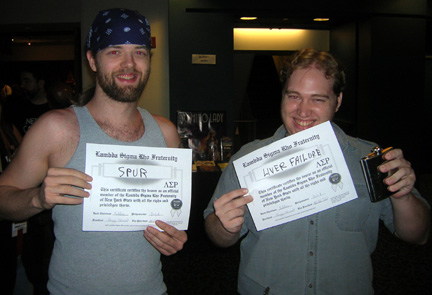 Brothers Spur and Liver Failure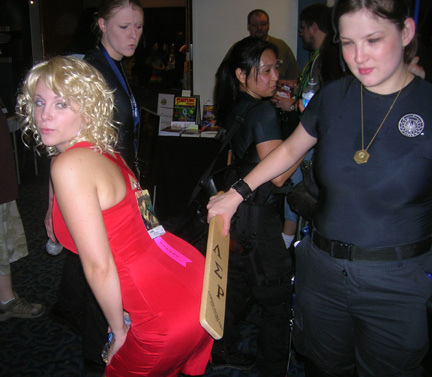 Naughty bro, naughty.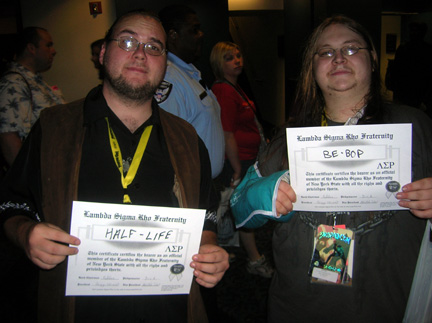 Brothers Half Life and Be Bop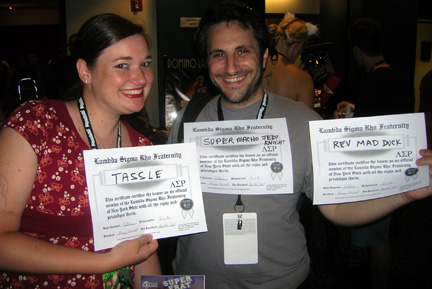 Brothers Tassle, Super Macho Jedi Knight and Rev Mad Duck (who was sworn in, in abstentia)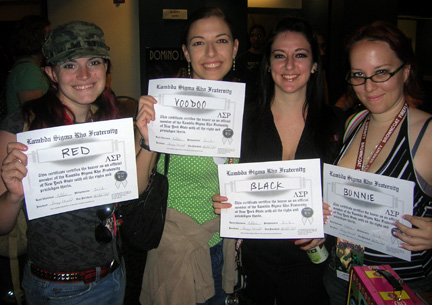 Brothers Red, Voodoo, Black and Bunnie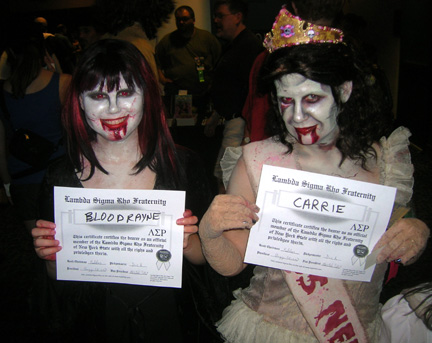 Brothers Bloodrayne and Carrie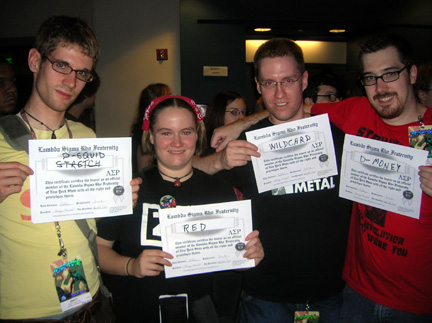 Brothers D-Squid, Red, Wildcard and D-Money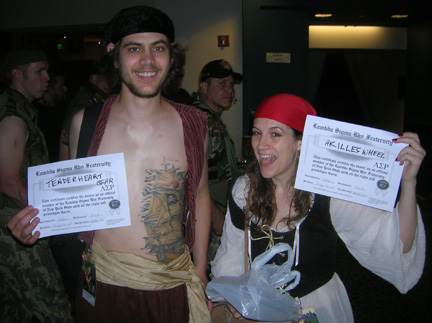 Brothers Tenderheart Bear and Akilles Wheel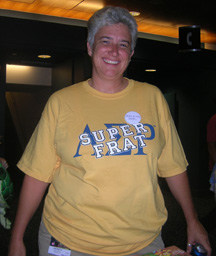 Thanks for rockin' the colors bro!


Brother Boots. Good luck with the comic bro!

Brother Happy

Brother Backdraft

Brother Bad Ass

Brother Henlein


Brother Photon

Brother Vivaldi

Brother Rev P-Dub

Brother Explicit

Brother Muppet


Brother Ham

Brother North Wind

Brother Sidekick

Brother Adventus

Brother Wicket


Brother Magellan

Brother Longfellow

Brother Boardwalk

Brother Escargot

Brother Crunch Inn




Return to the Lambda Sigma Rho menu.

Wizard World Philly 08
New York Comicon 08
Wicked Faire
Dreamation 08
Philadelphia Comicon 07
Dragon Con 07
Baltimore 07
WW Chicago 07 Part I, WW Chicago 07 Part II
NYC Con Part I, NYC Con Part II, NYC Con Part III
Heroes Con 07 Part I, Heroes Con 07 Part II, Heroes Con 07 Part III
Dragon Con Part I, Dragon Con Part II
Mid Jersey Comicon
WW Chicago Part I, WW Chicago Part II, WW Chicago Part III
Heroes Con Part I, Heroes Con Part II, Heroes Con Part III
Wizard World Philly Part I, Wizard World Philly Part II
San Diego Part I,Part II, Part III, Part IV
Dexcon 9
Super Frat and all materials on this website are a copyright 2000 and trademark Anthony M. DiGerolamo all rights reserved.