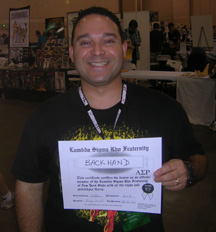 Brother Backhand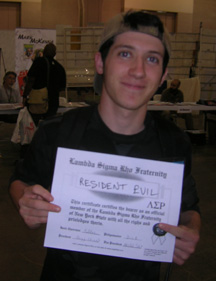 Brother Resident Evil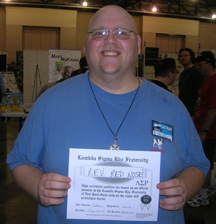 Brother Rev. Red Nose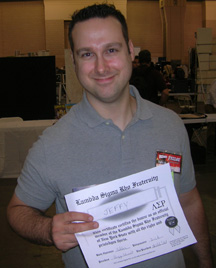 Brother Jeffy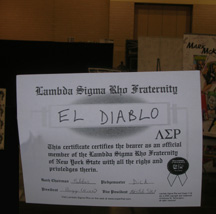 Brother El Diablo from Hero Envy. (Sadly, you cannot see him because only J.D. can see him. Click the pic for J.D.-o-vision.)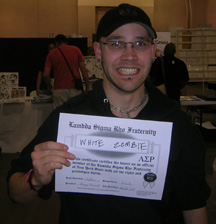 Brother White Zombie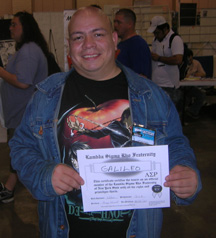 Brother Galileo


Brother Houdini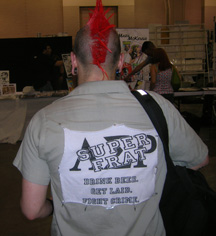 Brother Bag and Board checks in.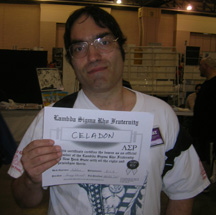 Brother Celadon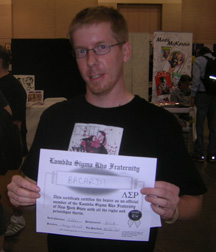 Brother Barcadi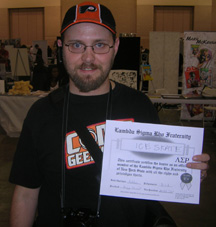 Brother Ice Skate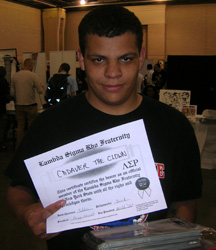 Brother Cadaver the Clown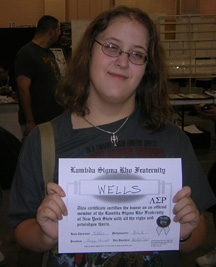 Brother Wells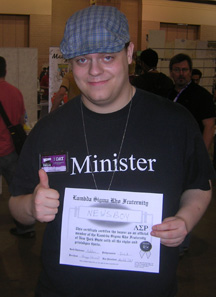 Brother Newsboy

Return to the Lambda Sigma Rho menu.
New York Comicon 08
Wicked Faire
Dreamation 08
Dragon Con 07
Baltimore 07
WW Chicago 07 Part I, WW Chicago 07 Part II
NYC Con Part I, NYC Con Part II, NYC Con Part III
Heroes Con 07 Part I, Heroes Con 07 Part II, Heroes Con 07 Part III
Dragon Con Part I, Dragon Con Part II
Mid Jersey Comicon
WW Chicago Part I, WW Chicago Part II, WW Chicago Part III
Heroes Con Part I, Heroes Con Part II, Heroes Con Part III
Wizard World Philly Part I, Wizard World Philly Part II
San Diego Part I,Part II, Part III, Part IV
Dexcon 9

Super Frat and all materials on this website are a copyright 2000 and trademark Anthony M. DiGerolamo all rights reserved.