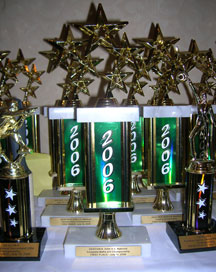 The Complete Mafia for d20 Championship Trophy!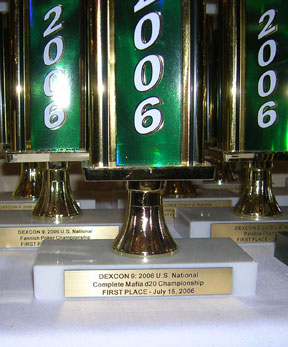 The winning Associate also got a free pass to next year's Dexcon and a free copy of the book. (Scroll to the bottom.)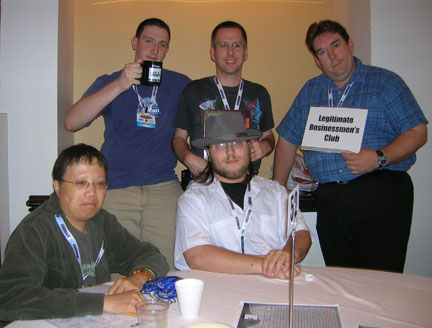 Mr. D. ran his game with the Dexcon Crew. The winner of the Complete Mafia for d20 National Championship was, (center, back) John Speroni. To his right, also in the running, was last year's winner, Mark Ford. Congrats to all Mr. D's associates! Look for your envelope to be a little heavier this month.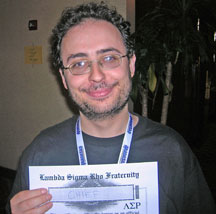 Brother Chief (1st Dexcon brother!)


Brother Over Achiever

Brother Miskatonic


Brother Sleeveless

Brother 2.0


Brother Skyscraper

Brother Crock


Brothers Glitter and Satan

Brothers Grandma and Talapia