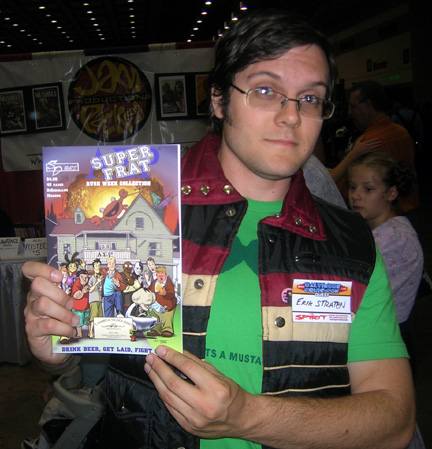 Erik Straten endorses Super Frat!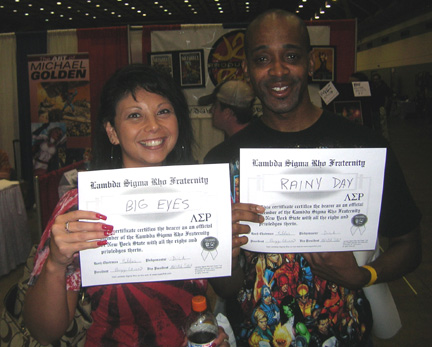 Brothers Big Eyes and Rainy Day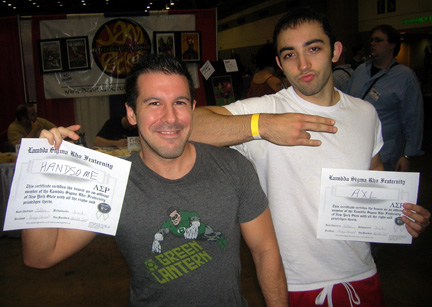 Brothers Handsome and Axl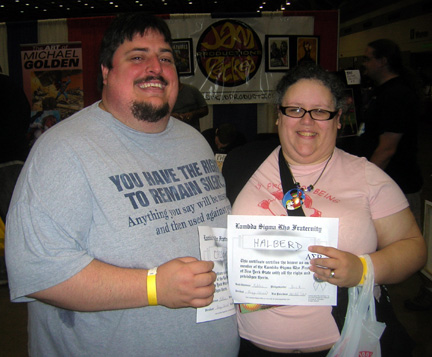 Brothers Oppressor and Halberd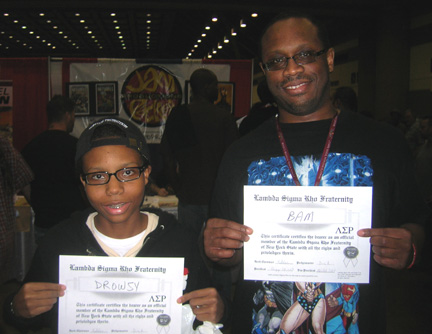 Brothers Drowsy and Bam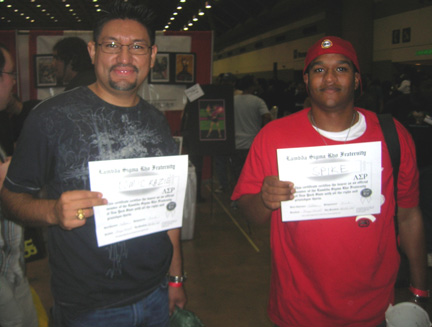 Brothers Comickazie and Spike


SD Consigliere Bruce, Marketing Director Tony and Publisher Christian, the Silent Devil crew in Baltimore house!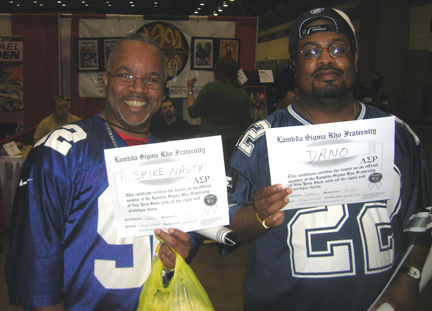 Brothers Spike Nasty and Dano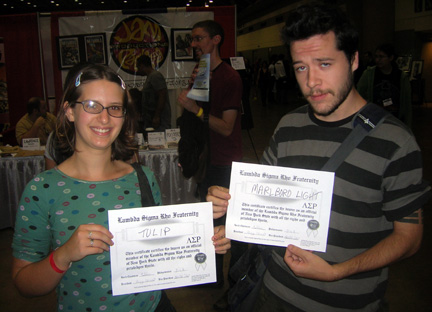 Brothers Tulip and Marlboro Light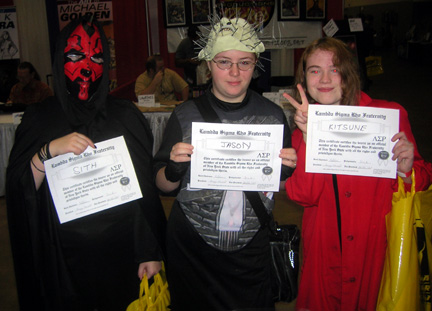 Brothers Sith, Jason and Kitsune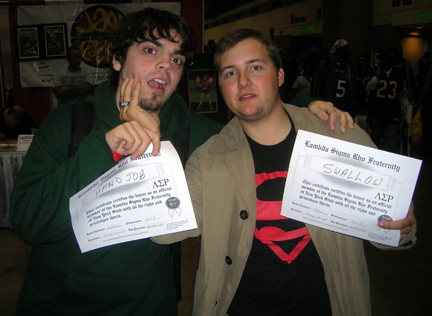 Brothers Handjob and Swallow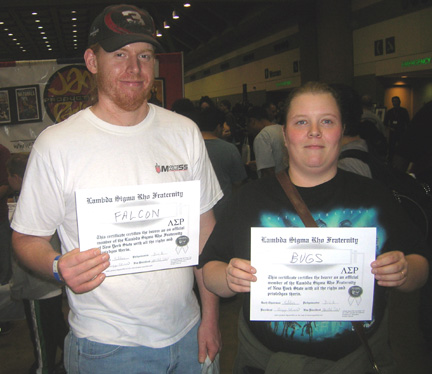 Brothers Falcon and Bugs


Brother Godzilla

Brother Toxic

Brother Stove Top


Brother Hawk

Brother Brain Dead

Brother Pillow


Brother In Bound

Brother Scalpel

Brother Bleeding Heart




Return to the Lambda Sigma Rho menu.

Dragon Con 08
Wizard World Chicago 2008
Wizard World Philadelphia 2008!
Philadelphia Comicon 07
Dragon Con 07
Baltimore 07
WW Chicago 07 Part I, WW Chicago 07 Part II
NYC Con Part I, NYC Con Part II, NYC Con Part III
Heroes Con 07 Part I, Heroes Con 07 Part II, Heroes Con 07 Part III
Dragon Con Part I, Dragon Con Part II
Mid Jersey Comicon
WW Chicago Part I, WW Chicago Part II, WW Chicago Part III
Heroes Con Part I, Heroes Con Part II, Heroes Con Part III
Wizard World Philly Part I, Wizard World Philly Part II
San Diego Part I,Part II, Part III, Part IV
Dexcon 9
Super Frat and all materials on this website are a copyright 2000 and trademark Anthony M. DiGerolamo all rights reserved.