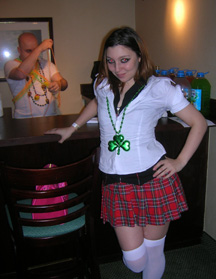 One of our spanking contestants with Super Bartender Steve in the background.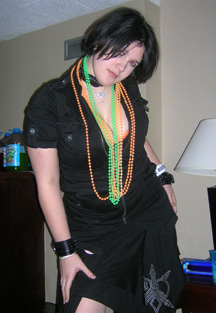 Another hottie at the Mardi Gras Party.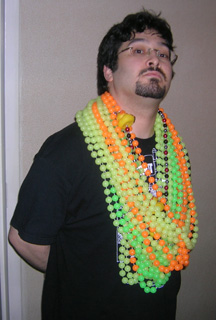 Master of Beads and Party Master, James, AKA: Brother Sleevless


Assume the position!

Super Frat comic or Diploma? Let the cheeks decide!

Two contestants left!

Victory!


Let the spanking begin!

I'm sensing a sensitive butt here!

Ah, union break for Tony D! Who will win the coveted rubber duck beads?

Our winner recieved the first of the new Super Frat shirts and the rest a free copy of Super Frat Rush Week. But when there's spanking, everyone's a winner!


Return to the Lambda Sigma Rho menu.

Dreamation 2008
Philadelphia Comicon 07
Dragon Con 07
Baltimore 07
WW Chicago 07 Part I, WW Chicago 07 Part II
NYC Con Part I, NYC Con Part II, NYC Con Part III
Heroes Con 07 Part I, Heroes Con 07 Part II, Heroes Con 07 Part III
Dragon Con Part I, Dragon Con Part II
Mid Jersey Comicon
WW Chicago Part I, WW Chicago Part II, WW Chicago Part III
Heroes Con Part I, Heroes Con Part II, Heroes Con Part III
Wizard World Philly Part I, Wizard World Philly Part II
San Diego Part I,Part II, Part III, Part IV
Dexcon 9
Super Frat and all materials on this website are a copyright 2000 and trademark Anthony M. DiGerolamo all rights reserved.