You Have Entered Gamma Iota Alpha



Purity, Understanding, Serenity, Success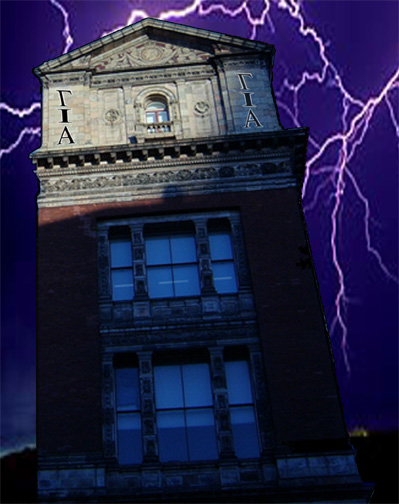 President William Capleson
Rush Chairman Duke Frederick Ottoman
Pledgemaster Hanson Vandameer
Treasurer Jeb Shrub
Parlimentarian Tyler Reuche
A Note From Tony DiGerolamo:
Some of your Super Frat fans out there have asked us to put up a site for the Gammas. After consulting with our lawyers, we found out that we couldn't link their site since they are separate from Ryesmore University and have been threatening to sue us since the webcomic began. However, it turns out that Ryesmore University has permission to use any information on their students. And, since Dean Calfinch is well aware of the contract he signed granting us broad latitude in using everything from Ryesmore in the webcomic, we decided to post some of the Gammas based on the info on their website. We wanted it to match the Lambda site, so we decided to go with the webcomic pictures rather than their photos. We here at the Super Frat offices are bracing for a flurry of angry emails from the Gammas and their alumni. If you attend Ryesmore and have some info about the Gammas and their organization, feel free to forward it to us. It's only fair after their nasty comments about us! Did I mention that Gamma Iota Alpha house was full of inbred, blue blooded, douche bags?

Return to Lambda Sigma Rho!
Super Frat and all materials on this website are a copyright 2000 and trademark Anthony M. DiGerolamo all rights reserved.